The French luxury brand trusted the beauty tools supplier Taiki by selecting its Capacity+ Cushion solution
Recognized for its innovative formulas combining efficiency and sensoriality, Sisley now offers a cushion foundation SPF 50+ , part of the Phyto-Blanc skincare routine.
The French brand's teams have chosen the Cushion solution from Taiki Cosmetics Europe with the patented T-engine impregnation core and the application puff.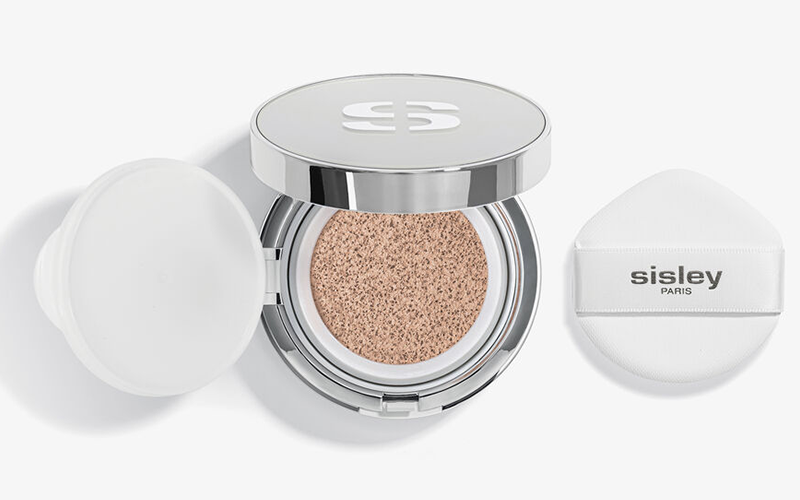 A patented impregnation core
Sisley has chosen the exclusive T-engine impregnation core in order to offer the best user experience to its customers. This core, made of a stable and reliable material, is perfectly compatible with formulas containing sunscreens. Its unique 3D structure allows easier release of the foundation, and a better rate of formula restitution. Finally, it offers a larger formula capacity (15g) in an equivalent pack size, for longer-lasting use.
A premium cushion puff
Phyto-Blanc le Cushion comes with a high-performance foundation applicator manufactured in the Taiki factories. The brand has chosen a premium PU material for a very soft and uniform makeup application, without streaks. The softness of the cushion puff allows to deposit the formula by light tapping on the entire face until achieving the desired result. This gradual application technique (more or less tapping) allows to create a custom-made natural glow and to nuance the coverage according to desires and needs. The sponge has a slightly angled shape at its top in order to reach the smallest areas of the face, and its wide ribbon makes application easy and comfortable. This applicator is of course washable for prolonged use.
Find all Taiki Cushion solutions : impregnation core, standard or premium sponges and puffs, full service with packaging, formula and filling made in Europe.