Convinced of the need to act on its own scale to preserve the planet, Taiki has been part of a global CSR approach for several years. This CSR commitment translates into concrete actions wherever possible : sustainable product design and choice of materials, selection of committed partners, best practice charters in the office and for business travels, and of course reduction of transportation impact.
In order to minimize this impact of goods transportation, we have chosen to join the EVE Program (Voluntary Commitments for the Environment) and its FRET21 plan. This voluntary approach helps contractors to better integrate the impact of transport into their sustainable development strategy and to reduce their greenhouse gas emissions in their transport and logistics activities.
More specifically, it means that Taiki Cosmetics Europe is now committed to reduce its carbon emission by 15% compared to 2020, i.e. 43 tonnes of CO2 avoided by 2023.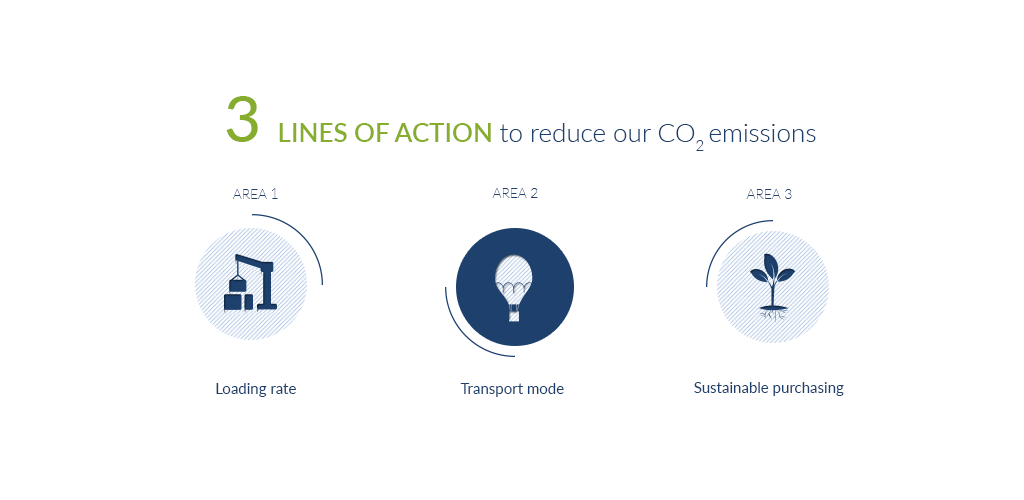 Our approach will be global (Asia and Europe) and is based on 3 approaches :
1 - Optimization of the loading rate: optimization of the size of boxes and pallets, full container, use of cardboard pallets rather than wood for the air (lighter)
2 - Transport mode : switch of air freight from Asia to sea and train, establishment of river and rail transport from Le Havre to replace trucks
3 - Responsible purchasing: choice of transport partners also committed to FRET 21 with annual monitoring of greenhouse gases.
See you in a year for a first assessment!