Private label manufacturing of blending makeup brush
SUPERIOR HEAD SHAPE FOR BLENDING LIQUID AND POWDER FOUNDATION
In order to provide the consumer with a premium tool for applying foundation, Taiki created various blending makeup brushes. These unique head shapes are perfect for uniform liquid and/or powder foundation application.
Smooth, waved texture for precise application
Unique reservoir in patent-pending Blending Brush holds product
Made with 100% animal-free, human engineered fibre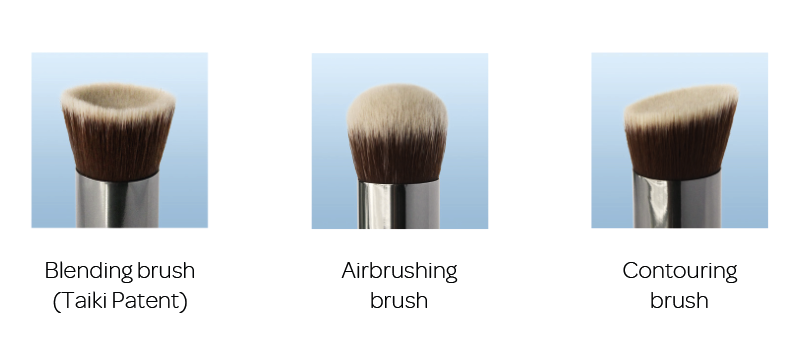 Taiki Blending Brushes are vegan, and fully customizable to fit the DNA of your beauty brush line. As a renowned makeup brush supplier, we offer tailor-made production in private label, from 5000 pcs per brush reference.